The Truth Wins
client: Reporters Without Borders
partner: DDB Germany
_brief
The brief was simple: make room for truthful information online. Each time a journalist is censored, we lose another source of independent reporting – this makes it harder to uncover reliable information online. There are, unfortunately, many countries in which censorship is an established reality. Being a journalist in these countries means being muted week after week. 
_objective
DDB and Reporters Without Borders realised that there's more happening on a weekly basis: millions of people worldwide are denied access to independent journalism but national lotteries are always visible to the people. From this point on, the goal was to turn the national lottery into a tool that would promote freedom of speech, while national lottery numbers provide a perfect access code: anyone can type that week's lottery numbers into Twitter and get meticulously curated sources of independent and truthful news. 
_what we did
With new lottery numbers changing regularly, the Twitter access codes will change too fast for states to censor them, once they're past all bureaucratic necessities.
As a strategic partner for innovation, Hyperinteractive's job was to make the idea bulletproof – to find a way to keep these news articles accessible to the world. So we mirrored these articles onto the blockchain, thereby keeping them out of reach to any kind of censorship, as we store them safely on a decentralised peer-to-peer network. We have also created the website for the campaign where people could have a chance to find out more about the project and donate to support the free journalism.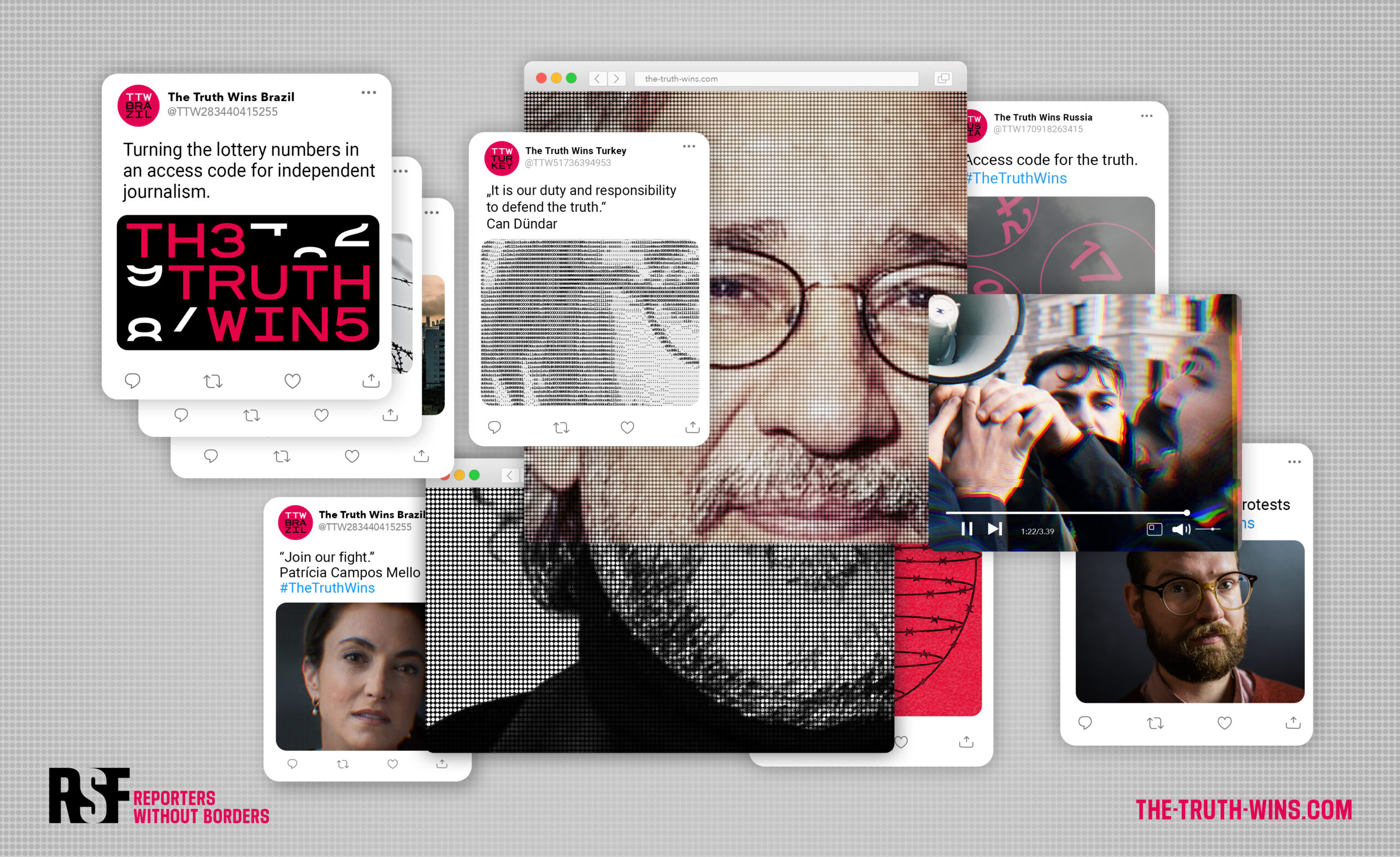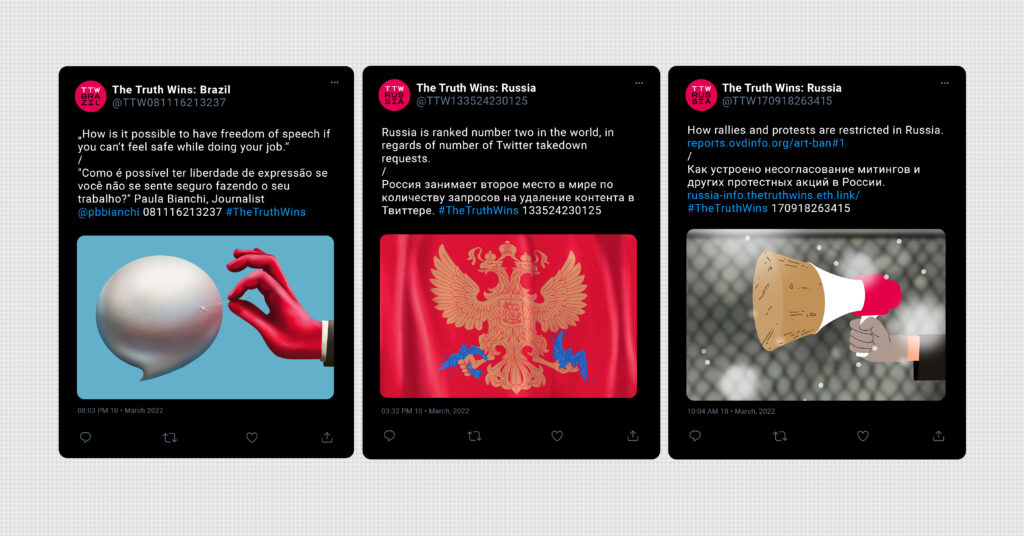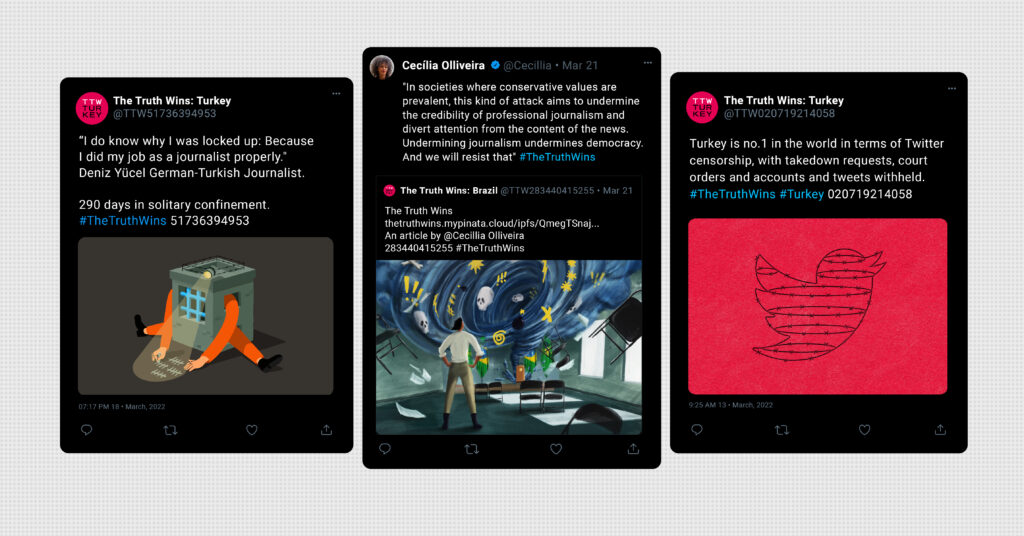 _result
Results are highly encouraging:
reach of 6,2 million followers through 12 twitter accounts;

+260 independent news articles published

+150k follower increase

750k impressions

85 press articles reporting about the campaign (including "The New York Ties", "Forbes", "FastCompany")

organic media reach of more than 170M

39% increase in donations to Reporters without Borders

5 Russian news websites mirrored and with new addresses
_quotes
"Press freedom is an abstract and often political topic. I think creativity can help to highlight its importance and make it more approachable to people."

Tobias Natterer, Senior Copywriter, DDB Berlin
"The beauty of using blockchain for this initiative, is that the information that was banned elsewhere is saved in a decentralised manner, making it free and resistant to any kind of manipulation or censorship. Blockchain technology is thus perfect for the mission "freedom of speech".

Saurabh Kakade, Creative Lead Digital, Hyperinteractive
"Especially in times of crisis, access to independent journalism is essential. More than ever, we need to fight for the right to seek and share information online. Civil society, governments, and tech platforms all share responsibility for guaranteeing this right."

Christian Mihr, Managing Director Reporters Without Borders Germany
related projects
client
project