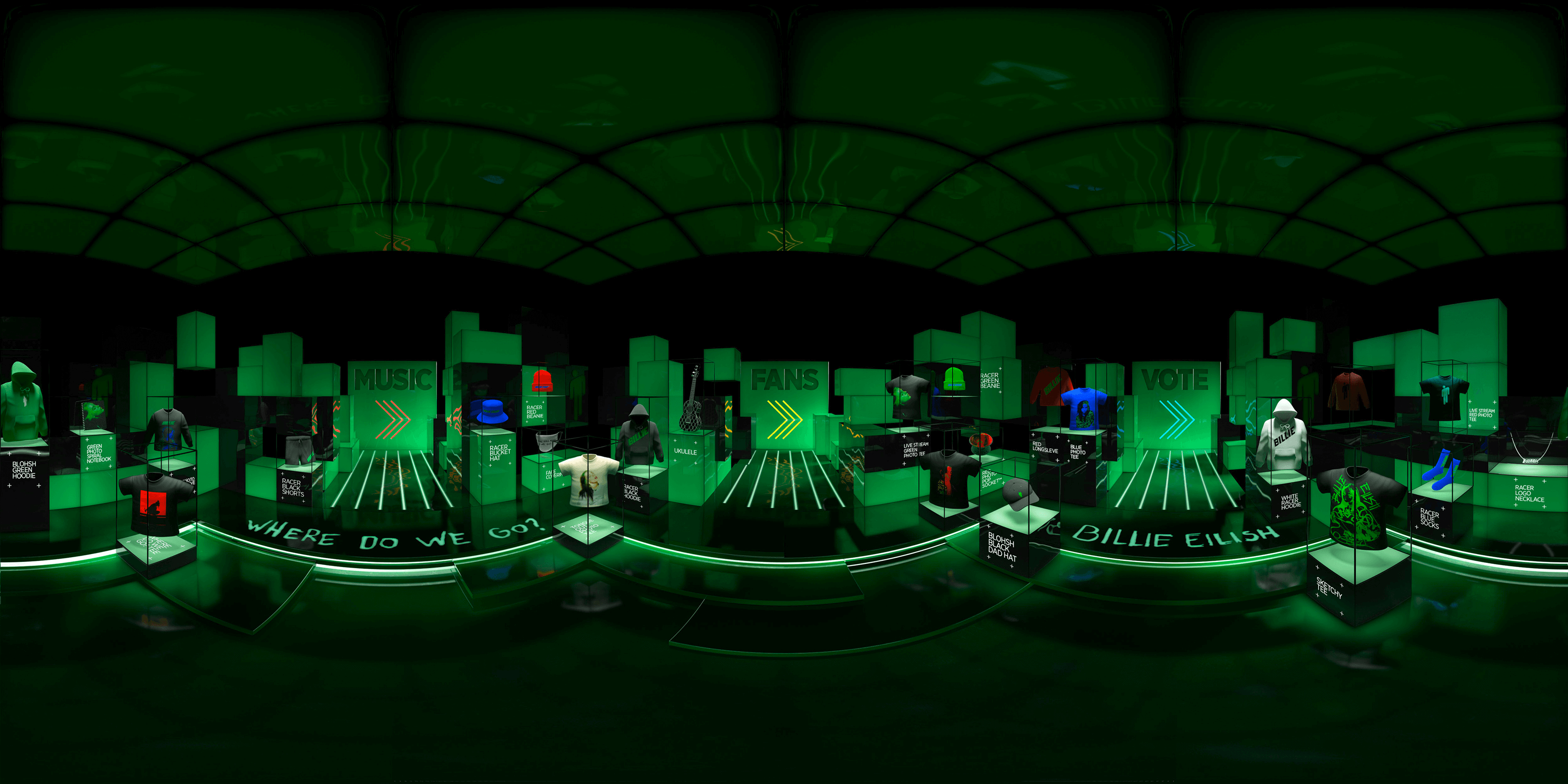 Billie Eilish – Livestream & 3D Space
client: billie eilish
partner: lili studios
brief

Eight months into the pandemic-induced shutdown, musicians had to reinvent themselves in order to keep connected with their fans. We were briefed to create an interactive, fun and safe environment for people to gather virtually, whilst keeping them on the edge of their seats.
objective

Bring something new to the table and offer innovation that would make live streams more captivating. We didn't intend to recreate a live concert. Our goal was to create a groundbreaking technological experience that would enable people to connect with music in a new manner, and would help artists and their crew in a time of need.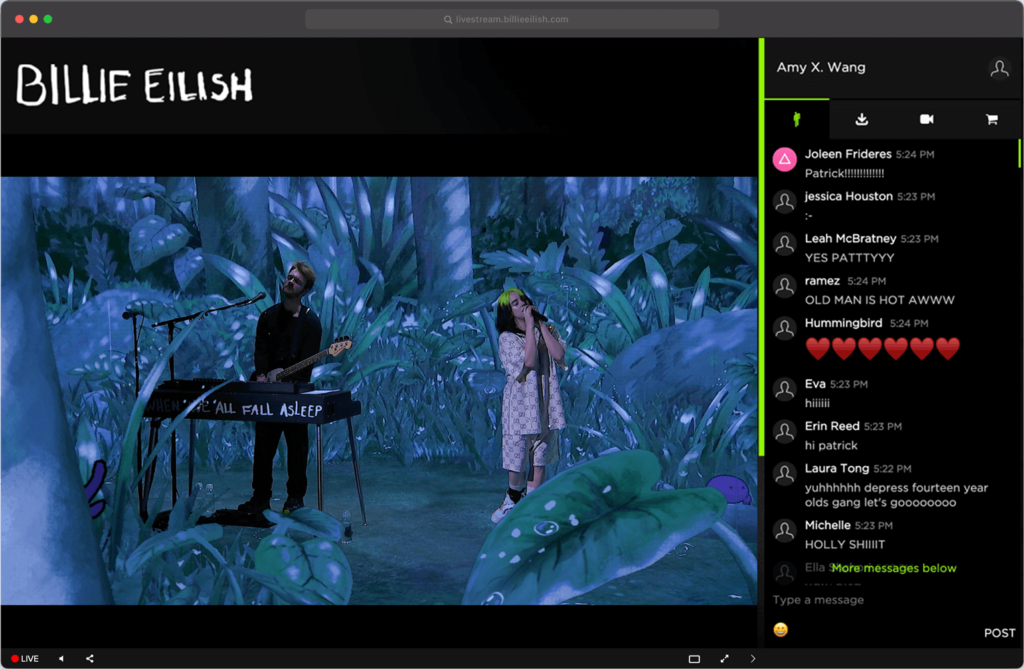 what we did
Hyperinteractive Studio acted as the technical lead along with Lili Studios as their creative partner. We guided the project from its beginnings in concept through to UX/UI and down to software development. Besides the livestream applications such as Share the Moment, Make Some Noise and Fan Wall, all of which greatly contributed in creating a sense of "us, here together" and live interaction in the crowd, we also developed a 360 degrees room for Billie fans. Here, the fans could wander and experience various sections such as Billie's Music, Videos as well as shop her newest exclusive merchandise. All of this was brought to the crowd in a visually stunning manner.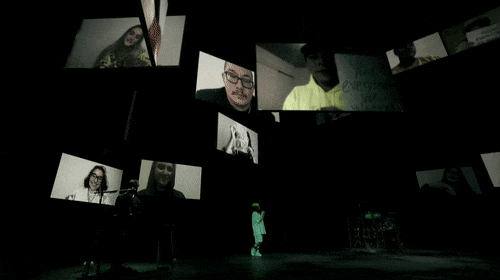 result
Billie Eilish's Virtual Concert Is the Rare Livestream Done Right, according to Rolling Stone magazine. This inevitable needed shift from performing live to being forced to reinvent oneself in the live digital space became a real challenge for the music industry over the year 2020 and beyond.
Looking back, it's also safe to say that this concert of Billie's, was a landmark approach to livestreaming, with the introduction of lofty LED screens and extended-reality (XR) effects, that captured the attention of the so often jaded viewers of the year 2020.
press
"Whatever Billie and lili have been cooking up behind the scenes, it sounds like it's going to be mega."
— i-D Vice
"Set to debut October 24 on her website, the GRAMMY winner will broadcast the concert from Los Angeles, which boasts of 'interactive production' from lili Studios."
"Where Do We Go? The Livestream will air on Eilish's website…'interactive production' for the show will be orchestrated by lili Studios."
"While attending shows in person will always be ideal, I'm on board with this 'new normal' of livestream concerts, if each are done as well as this one. You can watch from anywhere and still feel like you're there."
"It's a 'one-of-a-kind' livestream event, which will celebrate the album by giving fans a peek into how it was made."
got a brilliant idea
that will shake up the digital skyline?
drop us a line